About Mossborough Hall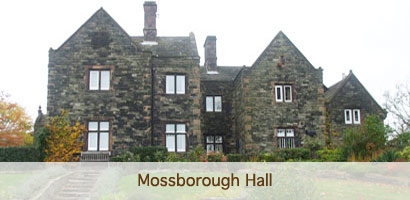 The original house at Mossborough was erected in 1300 and was in fact named Rainsford Hall, but unfortunately the partially wooden structured house was destroyed by fire in 1700 and then renovated in 1703 by Robert Molyneux.
The house was then pulled down by Lord Derby, who purchased the property in 1786 and went on to build the lovely mid-Victorian farm house in 1852.
An ancient moat survives on two sides of the property, but has been filled in elsewhere to fit today's purpose.
Mossborough Hall also has a religious history to it. During the religious differences in the 16th, 17th and 18th century, it was openly at first, then secretly later, a centre of Roman Catholicism. This was continued up until the arrival Lord Derby. Mossborough Hall has remained in the Earl of Derby's ownership up to present day.
Since Lord Derby's possession of the property, there have been a succession of tenants, including the Banks family in the early 20th Century, followed by today's tenants, the Heyes family. Mr Richard Heyes ran the farm from 1929, with his cousin James Heyes taking over in 1941. His son, also James Heyes, the present occupier, has run the 620 acre farm and 1000 acres of surrounding farm-land since 1970.
Mossborough Hall is now the base for James Heyes & Sons, who specialise in green waste recycling. The recycling of green waste is put to fantastic use, with the compost being used to grow a variety of high quality crops including brussel sprouts and potatoes, which supply the four corners of the UK, Ireland and Europe.
Opening Times
April to September:
inc. Monday to Friday - 08:30 - 18:00
Saturdays - 08:30 - 18:00
Sunday - 08:30 - 15:00
October to March:
inc. Monday to Friday - 08:30 - 16:00
Saturdays - 08:30 - 16:00
Sunday - 08:30 - 14:00
James Heyes & Sons
Mossborough Hall
Mossborough Hall Lane
Rainford
St Helens
Merseyside
WA11 7JE

Tel: 01744-884711

Email : info@mossborough-hall.co.uk